About Us
Our Philosophy
Our mission is to help as many as possible in their quest for health and wellness, to educate them about alternative health, and empower them to educate others.
Michelle Newton, FNP has worked in the most prestigious hospitals in North Texas.  She has joined our team as her focus has shifted to functional medicine and non-surgical pain relief.  She has studied with some of the most advanced practitioners in functional medicine, and has made it her passion to serve her patients to improve their health and prevent disease.
---
Dr. Steven Martin
---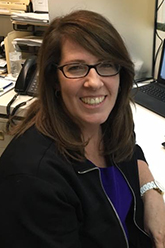 Ellyse Baty, Office Manager
---
Khawaja Nimr Ikram, DO
Dr. Ikram's focus is to provide unsurpassed care to his patients via non-surgical and surgical orthopedic interventions. He utilizes various imaging studies, astute physical examinations and targeted x-ray guided procedures to accurately diagnose and effectively treat painful orthopedic conditions. Prior to moving to Dallas in January 2014, Dr. Ikram practiced in a small town in Michigan where he provided care to patients of all ages. Dr. Ikram treats his patients like family, and has a very conservative approach. Dr. Ikram's goal is to educate patients about their condition and provide them with an individualized treatment plan for an optimal outcome.
---
LaTara Toran, Massage Therapist
---
Tiffany Kelly, Reception
---